MERRY-GO-ROUND – a small gem of cinematography in its purest form and a laconic experiment of one of Ukraine's top visual-artists and directors – Ihor Podolchak – landed this week on Filmmakers for Ukraine Charity Screenings.
Part of the Ukrainian New Wave, Ihor Podolchak, a multi-awarded visual artist and a master of surreal, was nominated by Forbes Ukraine one of the 10 most prominent Ukrainian filmmakers in 2014. Podolchak is famous for his baroque, blurred psychodramas Las Meninas (2008) and Delirium (2013). Critics often compare this last feature with the works of Alain Robbe-Grillet, Pedro Costa and Nikos Nikolaidis.
We would like to renew our special thanks to Ihor Podolchak – who was one of the first Ukrainian artists to approach us, offering his works for charity purposes.
Premiered on 9th of July 2017 Revelation Perth International Film Festival – Merry-Go-Round is the first short movie directed by Podolchak. Inspired by the works of Spanish painters José de Ribera and Diego Velázquez the neo-noir, short video-sculpture experiment was nominated for the Best Ukrainian Short Film at Odesa International Film Festival.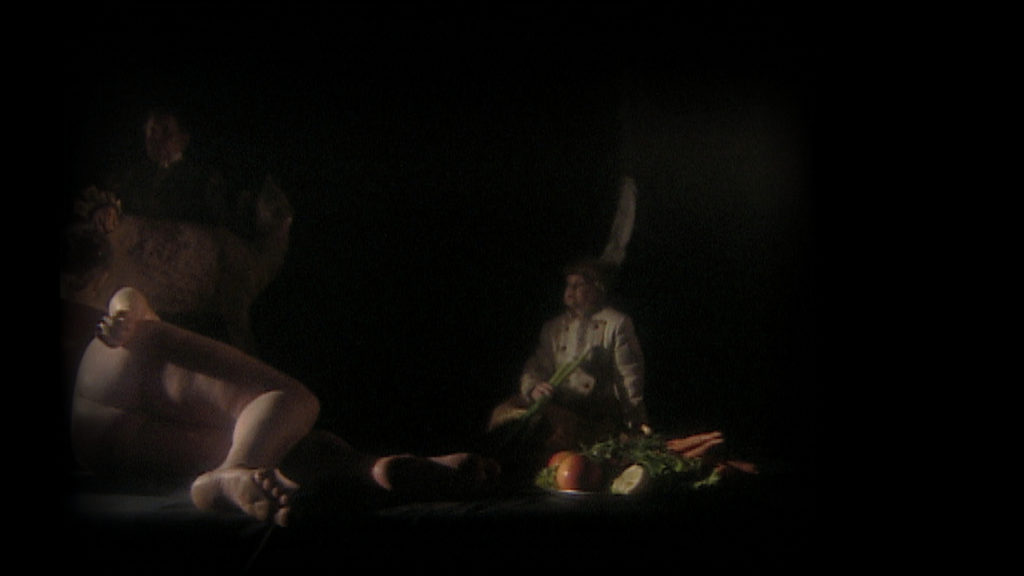 Merry-Go-Round, by Ihor Podolchak (2017)
Synopsis:
Somnambulistic circus Ribera&Velazquez welcomes everyone to the show, where shadows, that escaped the platonic cave, turn the carousel in the foggy catacombs.
Watch a short excerpt from "Merry-Go-Round"
We need your help!
Discover the Ukrainian or Ukrainian-themed films available on the Charity Screenings Platform. New films available every week.
Renting a film costs 5 euros (short) or 9 euros (full-length).
All proceeds raised from streaming will be donated to Ukrainian filmmakers in dire need.
The Charity Committee operating within the NGO Filmmakers For Refugees decides on the allocation of funds.
For direct donations – go to Paypal.
Thank you to all viewers who join in this support effort!

Watch, understand and support Ukrainian filmmakers!
Charity Screenings on Filmmakers For Ukraine.