The Kieser Award was presented to Filmmakers for Ukraine as a $10,000 cash prize. And divided as ten $1,000 micro grants through the NGO Filmmakers for Refugees.
WATCH THE VIDEO – UKRAINIAN FILMMAKERS: WINNERS OF THE KIESER AWARD
Meet the recipients of Humanitas' Kieser Award presented in its 2022 edition to Filmmakers for Ukraine. The award, a $10,000 cash prize, was distributed by the NGO Filmmakers for Refugees through ten $1,000 micro grants, aimed at supporting individuals' basic needs and/or the continuation of creative projects. Recipients included members of Ukraine's film and TV community who since the war began have become refugees, enlisted as soldiers, are acting as documentarians of war crimes or have otherwise seen their life circumstances radically altered.
Jenny Bicks, president of the Humanitas Organisation, presented the Kieser Award to Ivan Kozlenko, during the 46th Annual Humanitas Prizes held on Friday, September 9 at the Beverly Hilton Hotel in Los Angeles. Kozlenko – film expert, curator, and director of the Dovzhenko Center until 2020 – accepted it on behalf of Filmmakers for Ukraine and the ten Ukrainian filmmakers who will benefit from the cash prize.
THE TEN FILMMAKERS
Marina Stepanska / Марина Степанська
DIRECTOR & WRITER – KYIV

Marina Stepanska is currently in Ukraine and shooting documentary films for Babylon'13. Stepanska is also developing her new feature film titled Consider Vera.
Marina Stepanska on IMDB

"When the war broke out, it felt like films don't matter anymore. It felt like cinema is for privileged societies that don't need to survive. We must keep doing what we did before the war. We must keep telling stories, because our voice has to be heard among other voices".

Marina Stepanksa
Mykyta Lyskov / Микита Лиськов
DIRECTOR & WRITER – DNIPRO
Mykyta Lyskov's work titled Deep Love was included in the main short competition at Annecy International Animation Film Festival in 2019. Lyskov continues to work on his projects and teaches animation in Dnipro.
Mykyta Lyskov on IMDB
Yuliia Hontaruk / Юлія Гонтарук
DIRECTOR – KYIV
"Our bullets are our films. Our weapon is our camera. The Ukrainian filmmakers need your support"

Yuliia Hontaruk
Yuliia Hontaruk directed Ten Seconds (2014) and Stronger Than Arms (2017) among other projects. Since the full-scale Russian invasion started, Hontaruk released five short documentaries as part of project Fortress Mariupol based on video calls to soldiers who were surrounded by Russian troops after Russia's attack on Ukraine in Mariupol on "Azovstal". The director continues to work on a full-length documentary on Azov regiment.
Yuliia Hontaruk on IMDb
Alisa Kovalenko / Аліса Коваленко
DIRECTOR, WRITER, CINEMATOGRAPHER BASED IN KYIV
Kovalenko's filmography includes the documentaries Alisa in Warland (2015) and Home Games (2018). She joined the army in 2022, after the full-scale war started.
Alisa Kovalenko on IMDb
Darya Bassel / Дарія Бассель
PRODUCER, ACTIVIST, HEAD OF INDUSTRY OF DOCUDAYS UA
Darya Bassel works at the International Human Rights Documentary Film Festival, in Kyiv. Bassel also works in film production. She is organising support for filmmakers inside Ukraine and cooperating with many international institutions (German Film Academy, Polish Film Academy) in order to provide financial and humanitarian aid.
Darya Bassel on IMDB
Vladlen Odudenko / Владлен Одуденко
PRODUCTION DESIGNER
Vladlen Odudenko is one of the most acclaimed production designers in Ukraine. Among his works, very well known films such as The Tribe (2014), Atlantis (2019), Reflection (2021).
Vladlen Odudenko on IMDB
Iryna Tsilyk / Ірина Цілик
DIRECTOR AND WRITER, THE MEMBER OF UKRAINIAN PEN INTERNATIONAL
Iryna Tsilyk is author of several books (poetry, prose, children's books). Tsilyk is actively working on the Ukrainian cause by publishing her work internationally and organizing fundraisings.
Iryna Tsilyk on IMDB
Serhiy Stepansky / Сергій Степанський
SOUND DIRECTOR, SOUND DESIGNER AND ACTOR FROM KYIV
Serhiy Stepansky starred in Roman Bondarchuk's Volcano (2018). He now works as a sound director. Selected filmography includes: Pamfir (2022), Reflection (2021), Atlantis (2019), Homeward (2019), The Tribe (2014). Serhiy is currently in Kyiv, volunteering as a sound designer for NGOs, and making Ukrainian documentaries.
Serhiy Stepansky on IMDb
Valeria Sochyvets / Валерія Сочивець
DIRECTOR, WRITER, PRODUCER FROM KYIV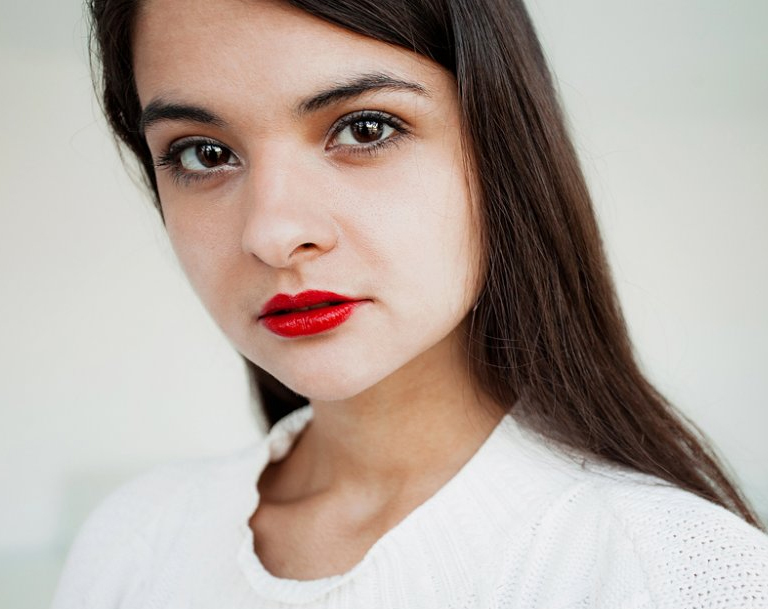 Valeria Sochyvets is one of the leaders of the community of young Ukrainian filmmakers (Contemporary Ukrainian Cinema, CUC) that gathers financial aid for film professionals.
Valeria Sochyvets on IMDB
Roman Liubyi / Роман Любий
DIRECTOR, CINEMATOGRAPHER, EDITOR FROM KYIV
Roman Liubyi's War Note (2020) is considered as one of the most important documentaries about Russian-Ukrainian war. Now Liubyi is going to be enlisted in the Ukrainian army.
Roman Liubyi on IMDB
The decision of awarding this Ukrainian professionals was made by:
Julia Sinkevych – Producer. Member of the European Film Academy. Co-founder of Ukrainian Film Academy, Chairwoman of the Supervisory Board of the Ukrainian Institute.
Zhanna Maksymenko-Dovhych – Film director, head of the Directors Guild of Ukraine
Natalie Movshovych – Head of the Film Programmes at the Ukrainian Institute, public institution representing Ukrainian culture internationally.
Daria Badior – Editor, film critic and journalist. Badior is a curator at Kyiv Critics' Week film festival and co-founder of the Ukrainian Film Critics' Union.
Serhiy Ksaverov – Critic and film journalist, co-curator at Kyiv Critics' Week film festival, member of Ukrainian Film Critics' Union.
Irena Gruca-Rozbicka – Member of Filmmakers For Ukraine, coordinator at Crew United
"We are inspired and humbled by Filmmakers for Ukraine support of writers and filmmakers. As they continue their work chronicling the human condition through these dire and dangerous circumstances." said Michelle Franke, Humanitas' executive director in a statement previously published on The Hollywood Reporter. "It's vital to celebrate courageous creative responses to upheaval and violence during this historical moment."
"Since the full-scale invasion began, driven by community solidarity, we have worked relentlessly on behalf of our fellow filmmakers from Ukraine." said Oliver Zenglein, founder of Filmmakers for Ukraine. "These incredibly talented and hard-working people have been changing the world through their films. Now they are fighting on the front lines. Transporting the wounded to hospitals, organizing humanitarian aid and capturing warfare at the risk of their lives. They are desperately fighting for their country's freedom and for the world's attention".
The volunteers at Filmmakers for Ukraine will not rest until our Ukrainian friends are able to return to what they do best: making great movies.