Maxim Ruban is a unique figure in the cinematography of Ukraine. Gaffer, an absolute master of light at the level of "Father of the Profession." In the early 1990s, i.e. from the first steps of independent Ukrainian cinema, Max was already among the best gaffers of Kyiv. And those could be counted on the fingers of one hand. Filmmakers then joked that he could get 380 Watts from a concrete wall.
The range of technical mastery is another undeniable fact of Max's uniqueness as a specialist. From theatre and event lighting to television and cinema. In all these directions, he feels at home. Each area has its own peculiarities and rapid technological progress. Max is always on the cutting edge, always learning. The speed with which he has become a brilliant master of new business is impressive. Over the decades, he has assembled a team of technical support experts for the film set that is second to none in Europe. Because Max profoundly understands the nature of cinema – illusion. His team will figure out how to "suspend the moon over the lake" and urgently add a volcanic eruption to the shot.
Maxim, like many Ukrainian filmmakers, grabbed a gun to fight for his country's freedom. Every day of the war, he would call his children and relatives in all the pauses between combat outings. Even if he only managed to say a few words, but he wanted to hear their voices, to encourage them.
And now Max is seriously wounded and fighting for his life. He is in the hands of specialists and is not giving up. But, one thing is sure, rehabilitation will be complex and long.
His fellow filmmakers write: Max is a diamond of our culture. We are simply obliged to help him get back on his feet. Max will raise more than one generation of great professionals and honest people.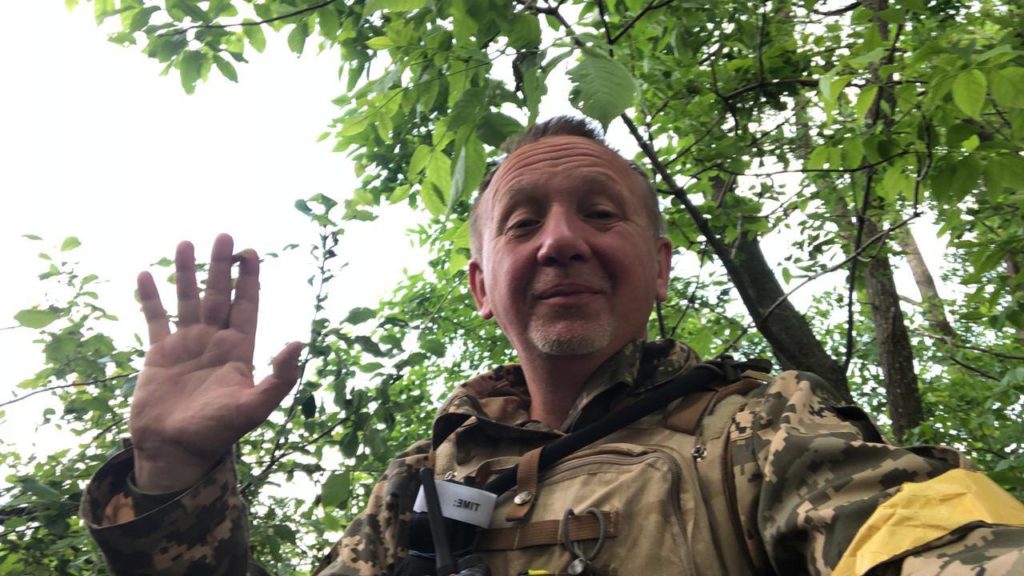 To experience the absolute pleasure of working with the master gaffer Maxim Ruban in his future productions – you have to support him today.
CONTACT/
PAYPAL ACCOUNT
EMAIL Demalight.apple@gmail.com
PHONE +38067-404-19-13
UAH/MONOBANK 4441114457529178
EUR SWIFT
Beneficiary IBAN:
UA 97 322001 00000 2620 1329 6108 01
Account No 26201329610801
Receiver: RUBAN DENYS,
03028, Ukraine, c. Kyiv,
ln. Feodosiiskyi, build. 14, fl. 101
Bank
JSC UNIVERSAL BANK
City: KYIV, UKRAINE
Swift code: UNJSUAUKXXX