Bucha is a project based on the true story of a man who saved 203 people.
Konstantin Gudauskas is a Lithuanian Jew, a citizen of Kazakhstan. An activist who has received political asylum in Ukraine, and lives in Bucha at the start of the war.
After the Russian invasion, because of his Kazakh passport and citizenship he was able to travel to the Russian occupied territories and evacuate civilians from there.
While saving 203 people, Konstantin observes firsthand the horrors of war and atrocities of the Russian occupation committed by Russian troops – murders, robberies, rape.
BUCHA is a film based on a true story. In April of 2022, the public learned about horrific events that took place in Bucha and other Ukrainian cities, occupied by the Russian troops. The mission of the filmmakers is to tell the entire world about what really happened. This film is based on a true story of a political refugee from Kazakhstan who saved hundreds of Ukrainians in Bucha and in other occupied cities and towns.
The filming will take place in Ukraine in the same locations where the actual events took place.
Production is scheduled for winter-spring 2022-2023 with the initial screening targeting fall of 2023.
The crew has been assembled and the teaser was shot in August of 2022.
The funding will be provided by donations from donors, sponsors, and independent investors.
This project, once completed, will help Ukraine tell the true story of its people to a wider international community.
HOW TO HELP THE PROJECT
Writer-producer Oleksandr Schur reached out to Filmmakers for Ukraine to ask for help. He and his team are currently working on casting and locations scouting and are looking for financial support and pitching platforms in order to get the project going.
BUCHA will be a 120 minutes drama, biopic based on real events. The filming will take place at Kyiv and Kyiv region. All characters in the films are real people. All events of the film have actually taken place in real life and in real time as they are shown.

Language: Ukrainian
Production budget: 897.930 USD.
Find out more about the project HERE.
You can watch the Teaser Trailer below:
Please reach out to Filmmakers for Ukraine if you want to support the project.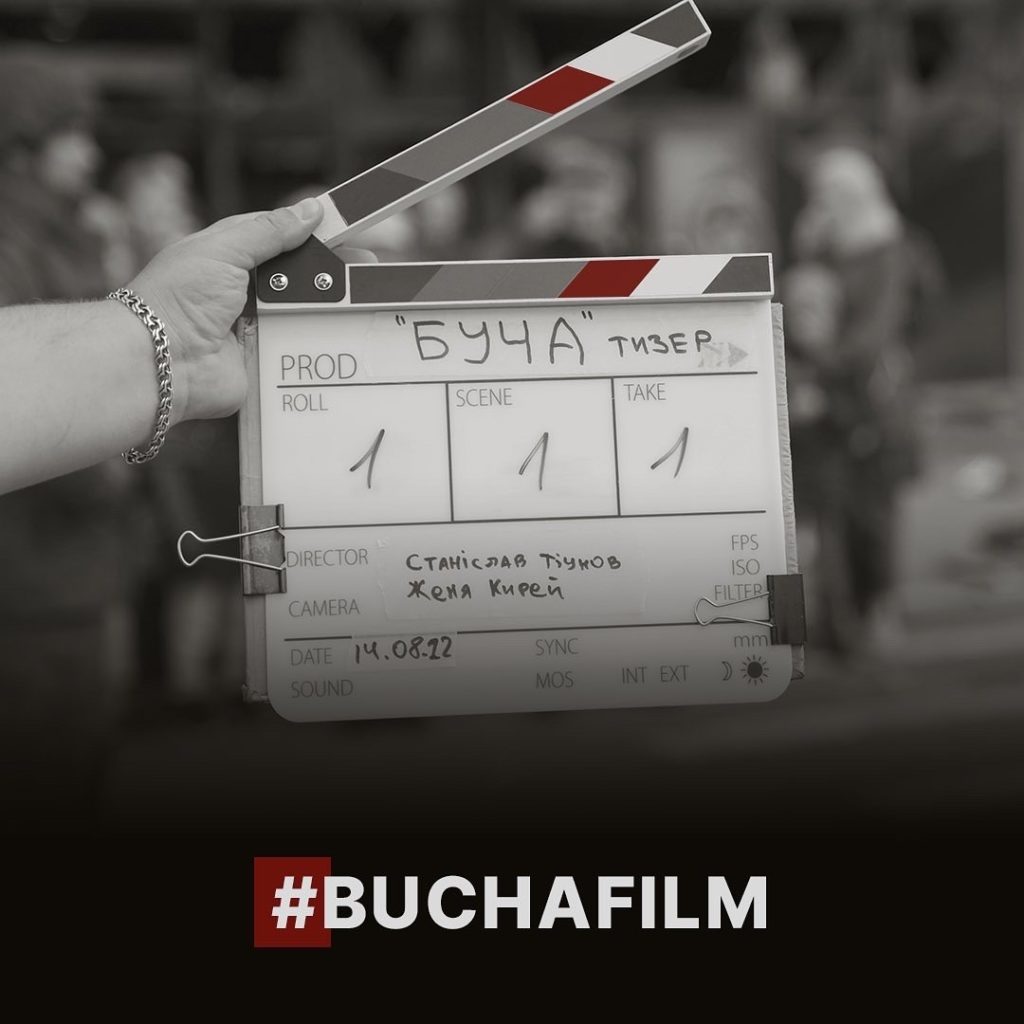 Discover more about Ukrainian films and filmmakers. Visit our Movie section
BUCHA