You give 2.500 Euro plus VAT and they bake 3.000 loaves of bread in one week!

GOOD BREAD
Good Bread is a social bakery in Kyiv (Ukraine), that bakes up to 800 loaves of bread every day and donates them to hospital patients, soldiers, police, elderly people, and families with children who decided to stay in Kyiv. Volunteers deliver bread to subway stations and shelters. Good Bread was founded by Vladislav Malashchenko as a social business, the mission was to give people with mental disabilities an opportunity to work.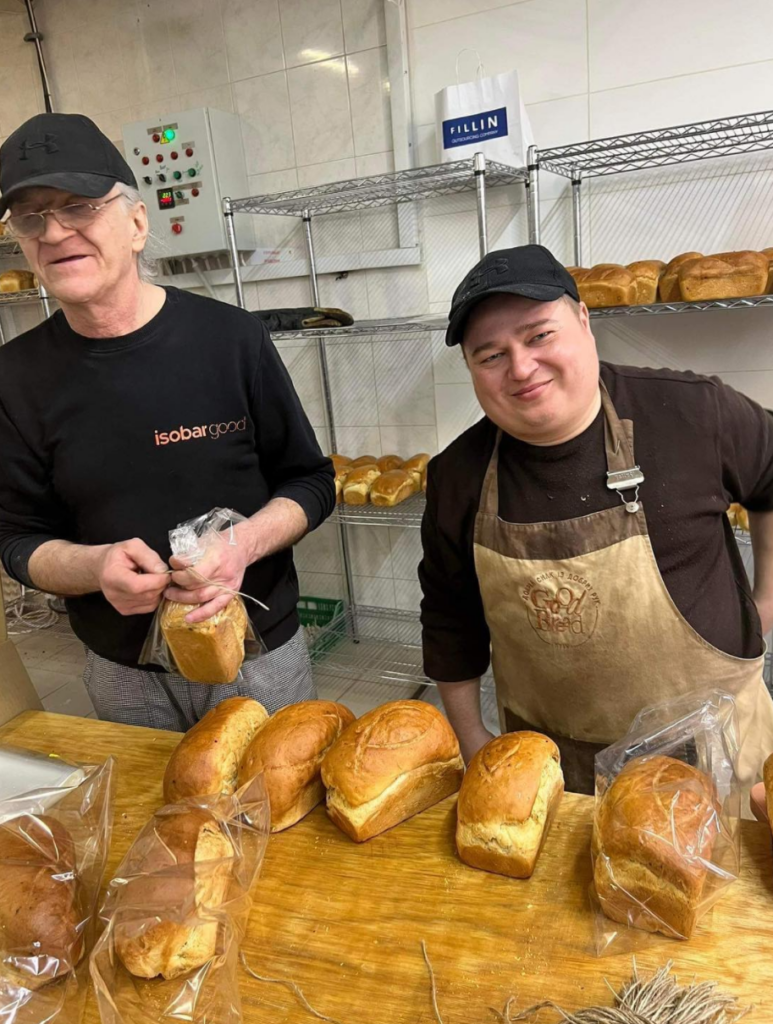 goodbread.com.ua
facebook.com/goodbreadfromgoodpeople
instagram.com/goodbread_fromgoodpeople
THE BREAD GIVERS
The Bread Givers is a fundraising campaign for the social bakery Good Bread. Become a Bread Giver and allow Good Bread to operate for a week. You can help to produce approx. 3.000 loaves of bread per week, secure jobs, and give them a voice to tell their stories during these times of war. Let`s help people to help themselves.
christian@thebreadgivers.com
thebreadgivers.com
THE BREADGIVERS