A selection of films curated by film experts in Ukraine will be screened in cities around the world. This is a charitable and educational event to aid the people of Ukraine in their time of crisis. While the lineup of films is curated in Ukraine, local screenings are the responsibility of their local contacts in other countries. The organizing organization in Ukraine is the Kyiv International Short Film Festival. In Taipei, the screenings are being organized under the auspices of the Red Room Culture, Education & Arts Association.
KISFF has curated two programs of short films, each approximately 90 minutes long. These will be shown at venues in Taiwan. Discussions with local and international experts and people of interest may also be a part of the events.
In Taiwan, there is great support for and identification with Ukraine. Thus, this event has the potential to reach a large number of Taiwanese people and increase their understanding and support of the Ukrainian people and their struggle.
COLLABORATION
Taipei City Red Room Culture, Education & Arts Association (Red Room)
Role: Local registered umbrella nonprofit organization. To provide financial and accounting management.
Info: https://redroomtaipei.com
Kyiv International Short Film Festival (KISFF)
Role: Major campaign curator. To provide the movies, to raise funds for humanitarian aid for Ukraine.
Info: https://www.kisff.org
Subtropical Independent Film Festival (STIFF)
Role: Local campaign liaison with KISFF. To organize the regional campaign and screenings in Taiwan.
Info: https://subtropicaliff.wixsite.com/website
Life Reflection Hong Kong Film Festival (LifeHKff)
Role: Local partner. To sponsor the beta screening in Taipei, to help publicize and organize the official screenings.
Info: https://www.lifehkff.org
Pilot Screening
Date: 6/26 (Sunday)
Time: 19:00-21:00
Venue: Red Room Rendezvous | No. 252, Section 2, Keelung Rd, Da'an District, Taipei City, 106
Vacancy: approximately 40 seats (May vary depending on municipal Covid restrictions)
Rundown
Door opening for seating – 30 mins
Screening – 90 mins
Q&A – 45 mins
Community mix – 15 mins
LIST OF FILMS
TERA, dir. Nikon Romanchenko (28 min, fic), 2018 | English Subtitles
TERA directed by Nikon Romanchenko tells the story of Lyuba working at a confectionery factory in a small town in the West. Her son is in the war zone in the East of the country and there is no connection with him. Lyuba goes in search of his son in an unfamiliar territory…
.
ME AND MARIUPOL, dir. Piotr Armianovski (10 min, doc), 2017 | English Subtitles
Me and Mariupol directed by Piotr Armianovski is a documentary about a man who first saw the sea in Mariupol. He revisits the city twenty years later, and speaks of how enchanting he finds it…
.
SENSIZ, dir. Nariman Aliev (15 min, fic), 2016 | English Subtitles
Sensiz (Without You) directed by Nariman Aliev is a story of two brothers. On the road to a birthday party in a remote place their car breaks down and they decide to go the rest of the way on foot…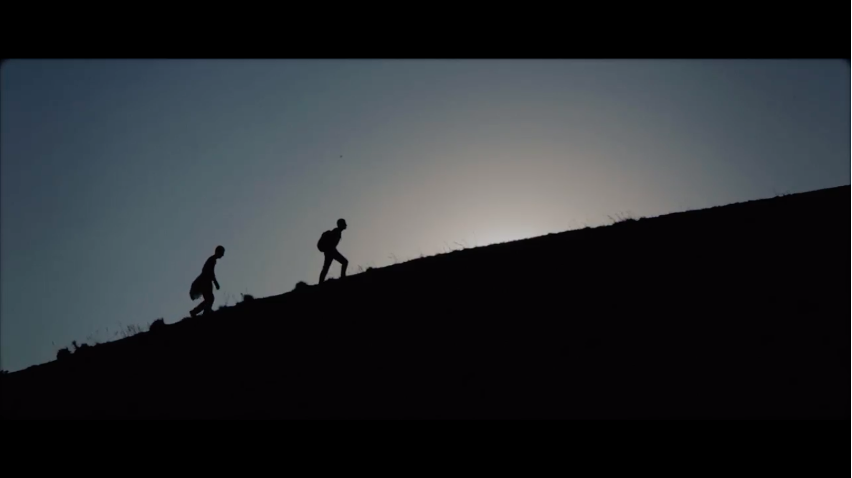 .
BULLMASTIFF, dir. Anastasіia Bukovska (25 min, fic), 2020 | English Subtitles
Bullmastiff directed by Anastasіia Bukovska is the story of a lonely war veteran who accidentally meets a lost dog who helps him rekindle a sense of joy…
.
DEEP LOVE, dir. Mykyta Lyskov (14 min, anim), 2019
Deep Love directed by Mykyta Lyskov is an animation set in the city of Dnipro. Partly a documentary, through the prism of absurdity and black humor, the film tells the story of a big city during historical changes and de-communisation…
Redroom Taipei