Filmmakers For Ukraine and Wild Sample invite all Ukrainian actresses and actors to a free online workshop by THERESA SOPHIE ALBERT, actor, acting coach and filmmaker.
Join us for a free online workshop by Theresa Sophie Albert, a talented actor, acting coach, and filmmaker. Hosted by Filmmakers for Ukraine and Wild Sample, this workshop is specially designed for Ukrainian actors and actresses who want to create practical content for the film industry.
In this workshop, you will learn how to consistently create clips that reflect your most authentic self and position you strongly in the industry. Theresa will guide you on technical set-ups such as lighting, camera angles, sound, and backdrops, as well as content creation.
You will also learn what casting directors need to know about you and what they don't, and how to catch their interest without relying on fancy post-production techniques. Theresa will cover everything you need to know and leave no do's and don'ts unaddressed.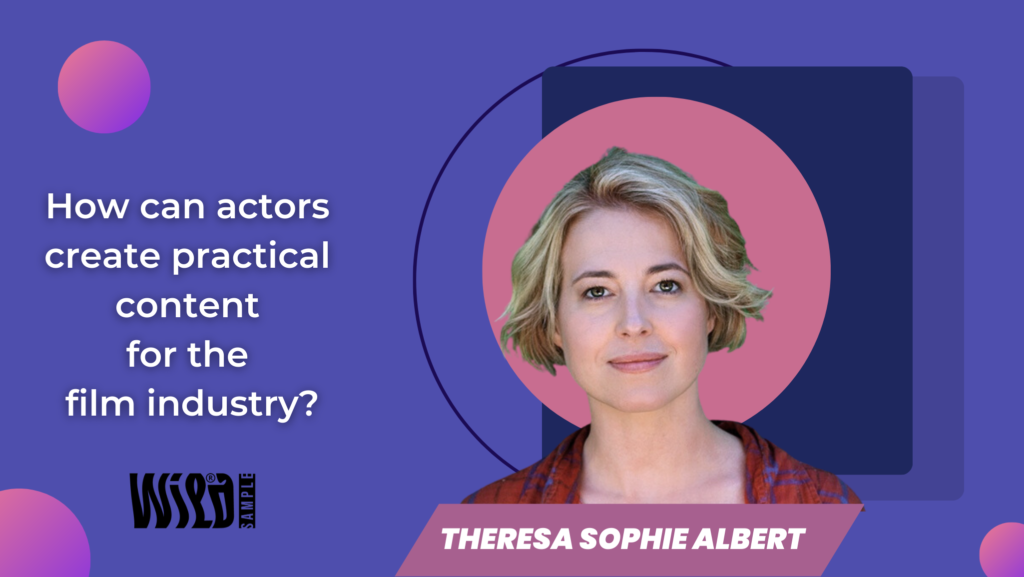 Theresa has generously offered this workshop as a sign of support for the actor's community in Ukraine. She is a classically trained actor who studied drama at the prestigious Conservatory for Music and Art in Vienna, and she has worked in Berlin, Koblenz, Kaiserslautern, Chemnitz, Mayen, and Vienna.
Theresa has worked with hundreds of actors and directors for TV, film, and theater and helped them get the audition and be both safe and creative on set. Since 2015 she has been an acting teacher at the University Konrad Wolf in Potsdam, HFF München, Hochschule für Musik und Darstellende Kunst Stuttgart, and the Skuespillerakademiet in Kopenhagen. She has also co-written, directed, and produced several critically acclaimed short films that have been shown at national and international film festivals.

In this workshop, Theresa will show you the inner structure of how to present your emotions in your presentation videos, such as About-Me's (the German term for a short presentation video), language clips, and skill clips.
You will have the opportunity to obtain feedback on your freshly created About-Me in the second round of the workshop. 
Don't miss this opportunity to learn from a highly skilled and experienced acting coach and filmmaker. Join us and learn how to create practical content for the film industry!

The workshop will be held on the 7th of June, followed by a second feedback round on the 19th of June. 
Schedule: 
1st meeting (on Zoom): 
7.06 (Wednesday), 5.00-7.30 pm CET (6.00-8.30 Kyiv time)
2nd meeting (on Zoom): 
19.06 (Monday), 5.00-7.30 pm CET (6.00-8.30 Kyiv time)
The Zoom link will be provided after registration. The sessions will be not recorded.  
Free Registration